Fun Facts about Iceland and Icelanders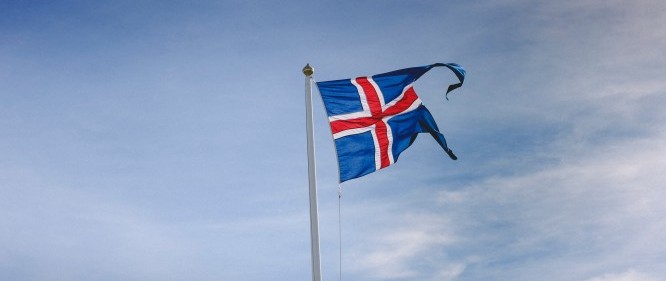 AN EGALITARIAN NATION
Iceland became the first country in the world to democratically elect a female president in 1980 Vigdís Fimbogadóttir and then an openly gay prime minister Jóhanna Siguraðrdóttir in 2009.
MOST ECO FRIENDLY
Roughly 90% of Icelandic homes enjoy heating and electricity from renewable energy and natural geothermal resources. This is one of the main factors that make Iceland rank one of the greenest environments in Europe. This is also the reason why Icelandic people love outdoor swimming pools in the winter just as much as in the summer as they are all heated geothermally all year round.
NO MOSQUITOES
You can relax and enjoy a summer evening in Iceland without worrying about getting bit.
WE SPEAK ON THE INHALE
This may be a surprise to some Icelanders (only because it is so natural) but we often speak on the inhale, mostly when saying Já (yes). The reason is a mystery but if you pay attention; you'll notice and hopefully get a giggle.
WE ALL LOVE ICE CREAM
You can find an ice cream parlor in almost every neighboorhood and cold temperature does not discourage us from standing in line for ice cream regardless of the season.
WE PUT OUR BABIES OUTSIDE TO NAP
Again, no matter the season, it is very normal to see strollers and prams outside a coffee shop (or an ice cream parlor) as parents often let their babies nap outdoors (bundled up of course).
THE SMALLEST NATION TO QUALIFY FOR THE WORLD CUPS
A mere year after making it into the quarter finals at the 2016 Euro cup with an epic win against England, the Icelandic football team beat the odds again by qualifying for the world cup finals.
NO SURNAMES OR FAMILY NAMES
The Icelandic phone book lists people by their first name and the reason is that Icelanders do not use family names. Instead they use the traditional Nordic naming system where the last name is taken from their father's (or mother's) first name with the addition of -dóttir (-daughter) or -son. Jón Ólafsson's offspring, for example, might be Einar Jónsson and Sigríður Jónsdóttir.
NOT A SINGLE McDONALDS OR STARBUCKS
Fast food restaurants do exist in Iceland but you will not find a McDonalds or Starbucks anywhere unlike in most other cities.
ICELANDIC POLICE FORCE DO NOT CARRY GUNS
The only officers permitted to carry firearms are on a special force called the Viking Squad, and they are seldom called out. One man has been shot by the police, ever.