We are a family!
We are not only an all Icelandic family owned hotel chain - we also have a family of hotels that are different in shape and size but are all located in the city center of Reykjavik.
Who we are!
In 1994 husband and wife team, Kristófer and Svanfríður decided to take a punt and open a little guesthouse in the center of Reykjavik. Over 25 years later and we have grown into seven, soon to be eight hotels with restaurants, spa and meeting room facilities. Not bad, right?
Grandad Oliver was live-in porter at the guesthouse Flókagata and in 1994 when the owner, Kristín, offered him the chance to buy it. Oliver asked his son, Kristófer and his wife Svanfríður, if they were interested and so as the saying goes, the rest is history.
Even after 25 years we are still family run business and over the years we have grown to include children, grandchildren and of course our extended Center Hotels family. The idea of respect and community are at the heart of everything we do.
All of our hotels are located slap bang in the epicenter of Reykjavik's vibrant and creative community, making them a great base for all that the city has to offer. We are run by Icelanders and Iceland lovers and enthusiast and so we are ale to give our guests a truly authentic Icelandic experience to everyone that comes to stay with us.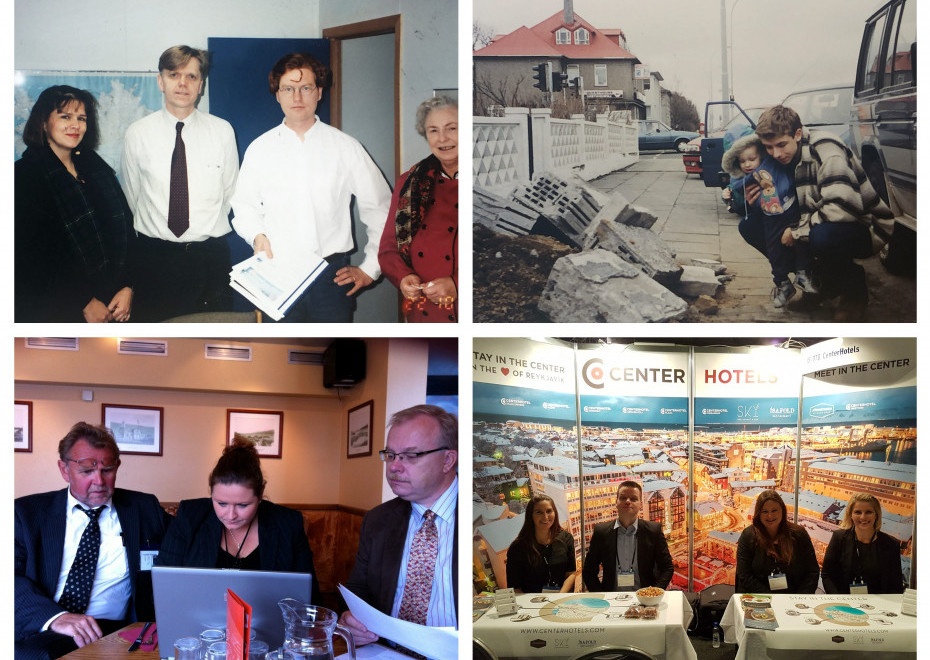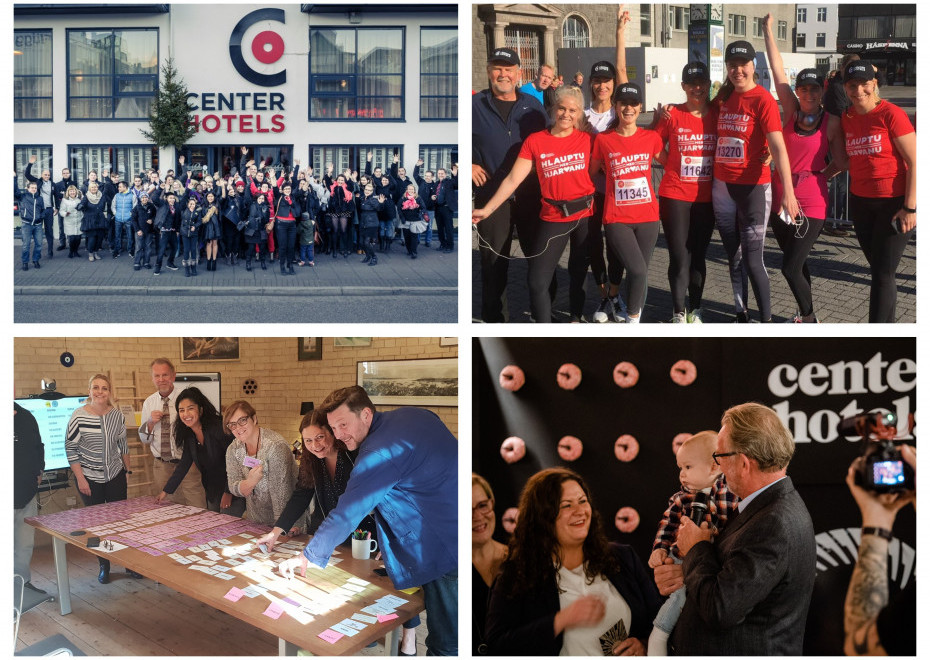 What's the difference between a good hotel and the kind of place you're still talking about ten years later?
We've had some time to think about that question. More than twenty five years to be precise. When the family bought a small guesthouse back in '94 we were all launched into the hotel business. Three generations later and here we are managing seven (soon to be eight) hotels covering every part of central Reykjavik. We've been through volcanic eruptions and national economic collapse, but we're still smiling. So, what's the big secret?

It's our hotels
Like different members of a family, each of our seven hotels has its own personality, and they're all precious to us. From simple comforts to modern facilities, with spas, and gyms and restaurants, we've got the perfect place for everyone.
It's the location
Our seven hotels are spread throughout the heart of the city. Convenience is an understatement.
It's our people
Ask anyone who's stayed with us what they think, and people is the first word you'll hear. It's that smile when you check in. That wine recommendation while you eat. The inescapable feeling that behind every greeting is someone who genuinely cares.
Because we're family
We're proud to be the only 100% family owned hotel chain in Iceland. That sense of family extends to the people that work with us and to the welcome we create.
Because we're local
We don't know if we mentioned this but we come from Iceland. If you want to experience real Reykjavik, why not stay like a local?