A Famous Little Tourist Volcano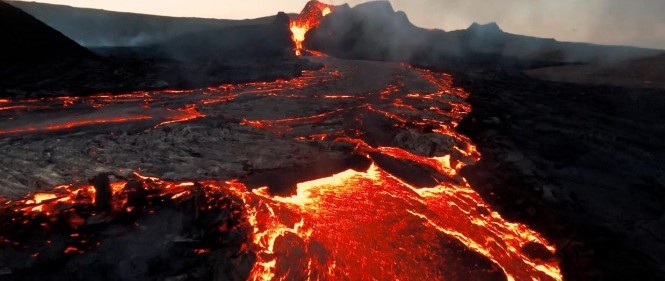 Thousands of people have flocked to Iceland to catch a glimpse of a volcano that's been erupting for months. On March 19th, Geldingardalur volcano made it's first move in 800 years. The volcano is a rare type of volcano called a shield volcano and Shield volcanoes often last for months, even years, even decades! Today the volcano is still going strong, new fissure vents keep opening and the everchanging volcano has not only caught the attention of Icelandic hikers but also planetry scientists, international news media and even musicians and wedding planners.
Photographer Chris Burkard, who captured the eruption for National Geographic, was transfixed by the ominous-but-beautiful landscape, too. "It was mesmerizing," he says. "I never thought something as simple as molten rock would get me this excited."
Will Read from Good Morning America talks about the volcano as a "new tourist hot spot".
Researchers and spectators have also flocked to the area to see the environmental phenomenon. Bill Whitaker from 60 minutes travelled to Iceland and did a story on the volcano. He interviews Christopher Hamilton, an associate professor of planetary sciences at the University of Arizona. "I come here…to be able to use this as a window to study other planets," Hamilton said. "The landscape here, with relatively barren vegetation, is very similar to what we see in the… Martian environment."
At last the volcano has also been a wedding site for at least one couple AND a production site for a music video by an Icelandic band called Kaleo, who filmed a video for their latest single "Skinny" by the erupting volcano. See BBC news story of that here.