Small & cosy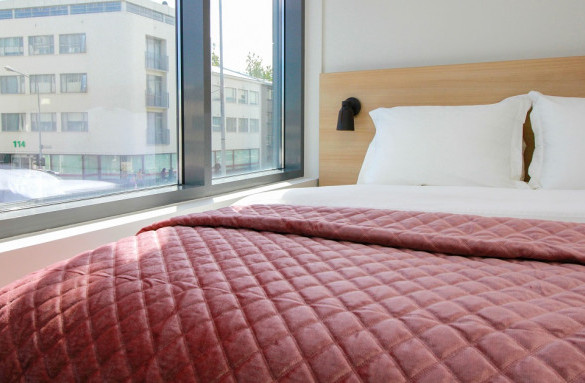 Small double
Perfect small base
Compact but beautifully designed, Laugavegur's small double rooms give you a stylish and snug base for your adventures in Iceland.
Key amenities
Natural light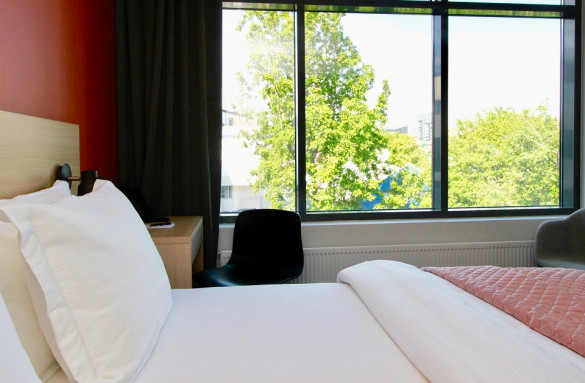 standard double/twin
Large windows
Thanks to their large windows, the standard rooms are filled with natural light, and some of them are blessed with great views of the city.
Key amenities
Comfortable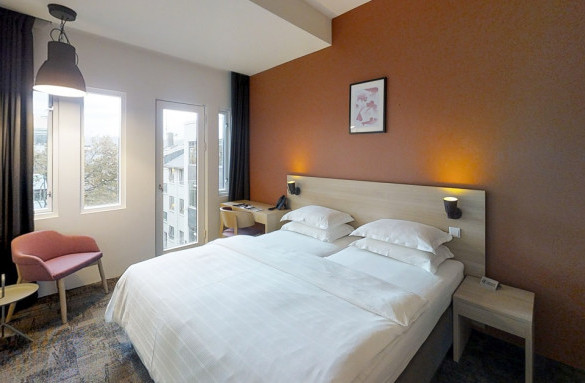 superior double/twin
Generously sized rooms
These generously sized rooms are filled with comfy and coziness, ready to be the location for you while visiting the city center of Reykjavík.  Beautiful colors in the rooms along with large windows.  Some of them face the lively city center of Reykjavík. 
Key amenities
Private balcony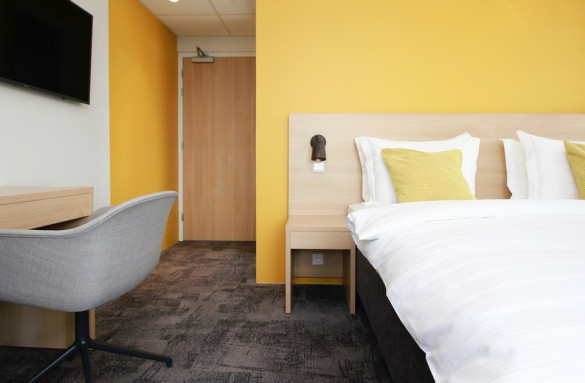 deluxe double/twin
city or sea view
All located at the top of the hotel, these rooms come with a private balcony and either overlook the city or the sea and the mountains.
Key amenities
City treat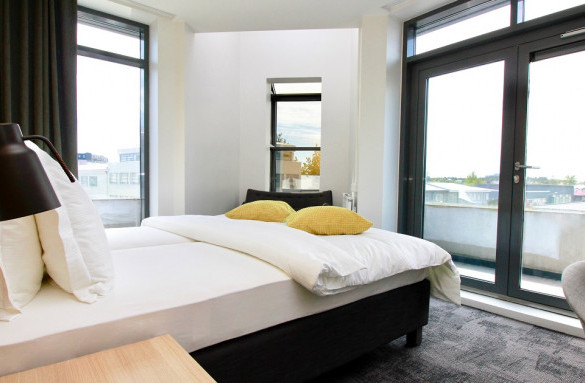 deluxe corner room
make you feel special
Laugavegur's deluxe corner rooms have been designed to make you feel special. Some have a private balcony, and all have floor to ceiling windows on two sides presenting views of the buzzing city center and Reykjavik's main shopping street.
Key amenities