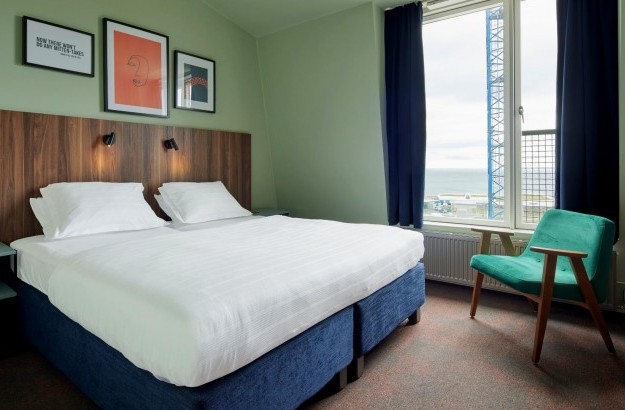 Standard twin/double
The standard double/twin rooms are beautifully decorated rooms in the industrial style in line with the design of the hotel. All the rooms have a shower and a double bed that can be set up as twin bed. The size of the rooms are at an average 18 m2.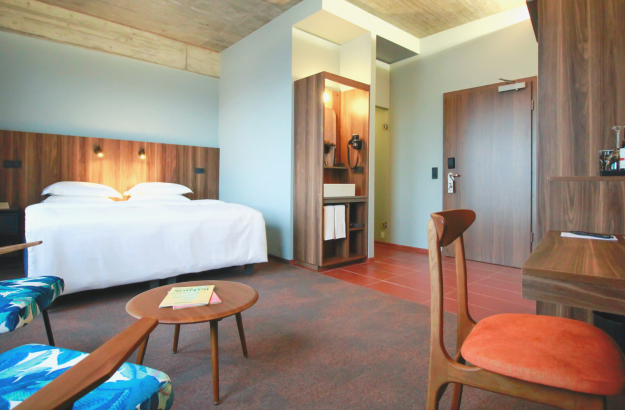 Standard plus twin/double
The standard plus double/twin rooms are spacious and bright. They have beautiful timber furniture which makes the rooms especially comfortable. They all come with bathtubs. It is possible to add an extra bed into the rooms. The size of the rooms is at an average 23 m2.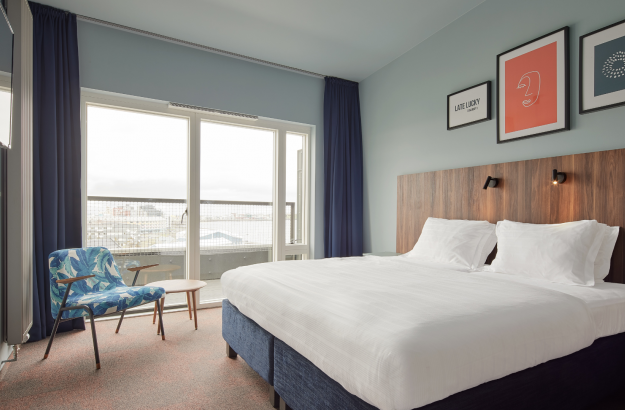 Balcony twin/double
The balcony double/twin rooms are all located on the top floor of the hotel and offer a beautiful view over the city. They are at an average size of 21 m2. All the balcony rooms come with private balconies and bathtubs.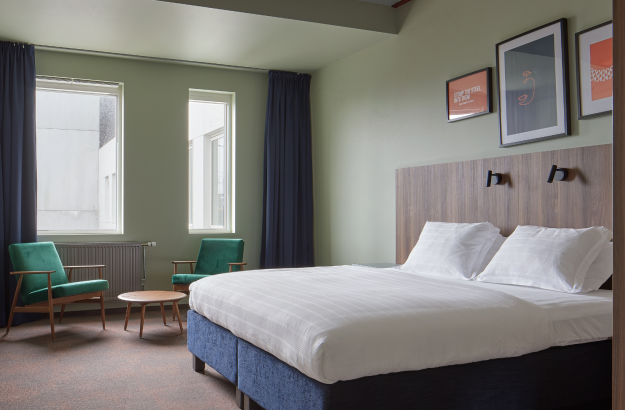 Deluxe king
The deluxe king rooms are quite spacious and equipped with a sofa bed that can be used as an extra bed if requested. The average size of the deluxe rooms is 30 m2 . All the rooms come with a bathtub.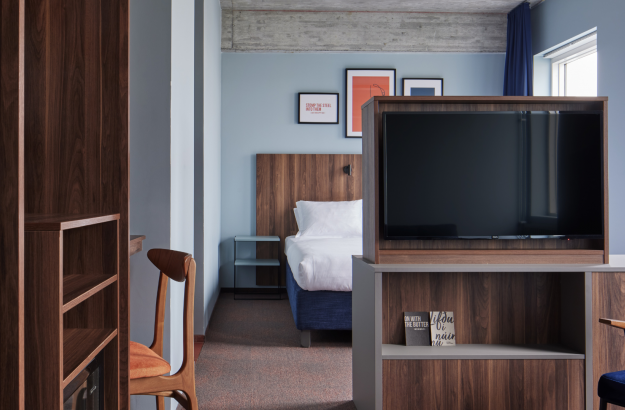 Junior suite
The junior suites at Grandi are all spacious and beautifully decorated in bright and happy colors - ideal for families with two kids or three adults. The size of each junior suite is at an average 30 m2. All the suites come with bathtubs.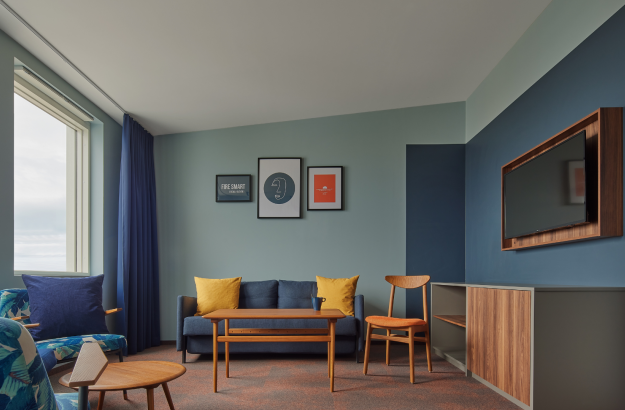 Suite
The suite at Grandi hotel is located at the hotels top floor. It is decorated in a beautiful way. It is very spacious with large windows and includes a seating area, bedroom and two separate bathrooms that include a bathtub and a shower. The suite also includes a private balcony guests can enjoy. The size of the suite is 45 m2.