Good news about traveling to Iceland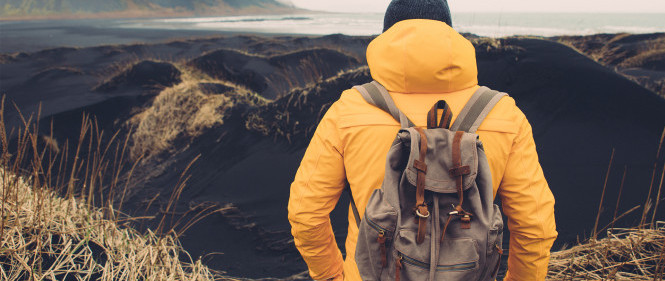 Ready for some good news? Well, if you are longing for Iceland, we hope to be able to cheer you up with these happy news about our beloved island.
ICELAND - SAFE DESTINATION
Iceland is one of the safest destinations in the world today with no new Covid-19 cases for 5 days running. We have only 18 active cases, 17 in quarantine and 1 in the hospital but not in intensive care. Over 15% of the Icelandic population has been tested already and aggressive scale testing on the general population is still ongoing.
NEW REGULATIONS ON QUARANTINE ON JUNE 15th, OR EARLIER
As for now, no one from outside of the Schengen Area is able to enter Iceland and people from inside that area have to go in quarantine for 14 days. This will change significantly on June 15th or earlier when visitors coming to Iceland can make a choice of going into immediate 14 days quarantine, get tested for the coronavirus upon arrival or present a clean bill of health from the health authorities in their home countries that are approved by the Icelandic Directorate of Health. Also, visitors will be asked to install the "Rakning C-19" tracing app. Visitors from outside of the Schengen Area will probably be able to visit Iceland with the same restrictions as other visitors after June 15th.
LIFE IS RETURNING BACK TO NORMAL
The day to day life in Iceland is gradually returning back to normal. People are returning back to their offices after having had to work from home. Shops, restaurants and movie theaters are opening again and Icelanders are slowly but surely beginning to go out and about again, meeting friends and family – still with the 2 meters social distancing rule. Exploring the Icelandic nature with long walks, mountain climbing, cycling and just enjoying the Icelandic nature is what locals are all about now. With all that space in the nature and so few people around – who can blame us? And more happy news, swimming pools will open on Monday and gyms on May 25th and at that time, the limit for public gatherings ban will be extended from 50 people to 100.
TAKING CAREFUL STEPS
With all of these happy news, we do understand that we will have to be extremely careful. But with vigorous testing, obeying the quarantine rules and social distancing we have the chance to take the first steps on carefully opening our beautiful island up again and share the nature and space with the rest of the world. We will continue to do our best in taking all the necessary measures to prevent the Covid-19 to enter our hotels by following the highest possible hygiene standards.
MORE INFO SOON
We will be receiving more detailed guidelines from the Covid response team in Iceland soon which we will share with you. In the meantime you can always access the most up to date guidelines for Iceland here.
We do hope these news are as happy to you as they are to us. We can't wait to welcome you againg to our island of fire and ice.
Warm wishes from Team Center Hotels