Design March & partnership with URD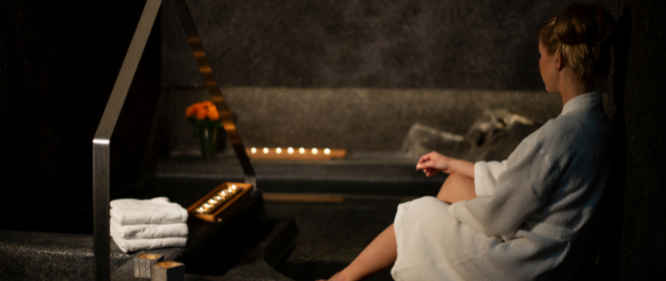 We are excited to announce our participation in DesignMarch (Hönnunarmars), Iceland's premier design festival. At Center Hotels we believe in the importance of supporting local artists and creatives. We are committed to creating an atmosphere that inspires and delights our guests and we see local design as an integral part of this. By participating in DesignMarch, we hope to contribute to the celebration of Icelandic design and promote the talent of our local community.
Our recent contribution to Icelandic design is the partnership between Center Hotels and URÐ, where we have joined forces to provide a new SPA kit for our guests that includes top-quality Icelandic skin care products made by URÐ. The SPA kit includes an array of skincare products, each of which has been carefully crafted with the natural ingredients to soothe and nourish the skin. The kit features a reusable microfibre, mountain soap, body scrub, pumice stone and body lotion, all of which are perfect for those looking to pamper themselves during their stay in Reykjavík.
To celebrate this collaboration, we will be hosting an event on May 5th from 18:00 to 20:00 at Miðgarður by Center Hotels. The first 50 guests to attend will receive a complimentary SPA kit as a gift. In addition to this, DJ Silja Glømmi will be providing music for the event, and Jörgensen Kitchen & Bar will be offering a taste of the new barsnack menu.