Reykjavik jazz festival August 19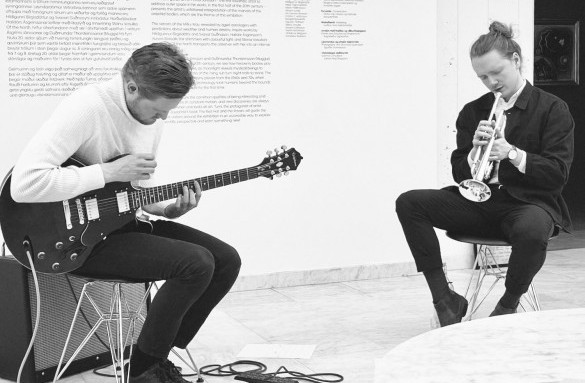 Reykjavík Jazz Festival and Center Hotels invite you to a Jazz Happy Hour at Jörgensen.
Friends and colleagues Bjarni Már Ingólfsson guitarists and Tumi Torfason trumpeter will perform for Happy Hour guests at Jörgensen Kitchen & Bar at the Reykjavik Jazz Festival 2022. The duo will perform a program of original music and weave it together with free improvisation. They are two of the most promising jazz musicians and composers of their generation and it will be exciting to keep a close eye on their work in the near future.
Band goes on at 18:00. Free admission and everyone is welcome!
Dates 19/08/2022 - 19/08/2022 Friday