"Ode to Mother" Caratoes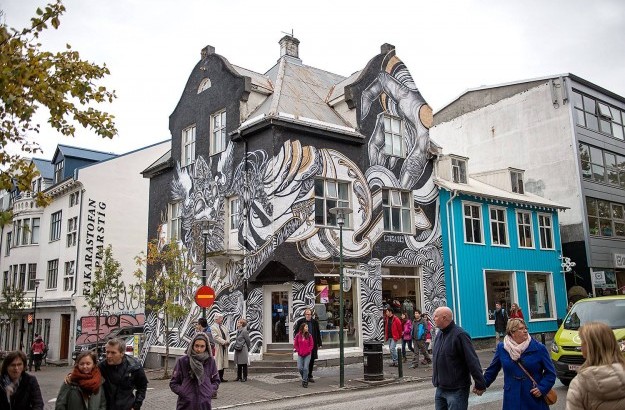 This trippy music inspired "wall poetry" is pretty hard to miss - taking over the whole building slap bang in the middle of Laugavegur, the main shopping and restaurant street in the city center of Reykjavik.
This piece is painted by the artists known as Caratoes and was inspired by the song "Ode to Mother" by the Icelandic band Ylja.
The black and white piece of street art in the middle of Reykjavik is most definitely something you should make your way to see.
Dates 01/01/2021 - 31/12/2024 12:00 am - 12:00 am