Cozy relaxation area
Give yourself a short break while visiting Reykjavík by investing in some pampering time in the wellness center. Nothing beats warm water and a sauna after a long day exploring. The age limit to access Arnarhvoll wellness center is 20 years.
Wellness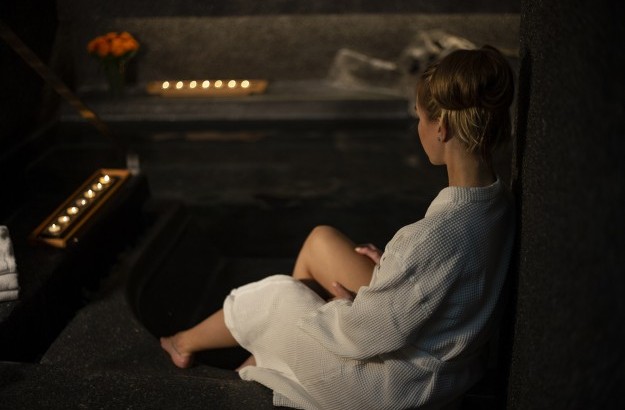 Enjoy yourself!
The wellness area at Arnarhvoll offers a secluded hot tub and a sauna along with a cozy relaxation area. A comfy spot ideal for yoga stretches are in the wellness area with yoga mattress, yoga ball and a few dumbbells. The wellness area is only available for guests staying at Arnarhvoll for a nominal fee of 3.000 kr. per person per stay.