Winter activities and tours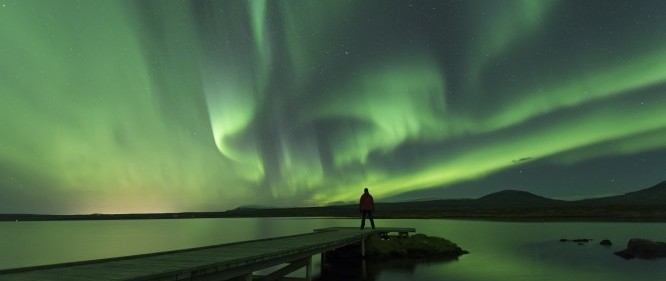 Iceland is extremely charming during the winter months. Some say that it looks like a completely different country when you compare the summer and winter seasons, and the attractions and activities change accordingly. Winter revolves around enjoying the cold weather, snow and ice.
All the tours suggested in this blog can be found here; https://www.centerhotels.com/en/tours
THE BLUE LAGOON
The Blue Lagoon is one of the main attractions in Iceland. The perfect place to relax as you bathe in warm, milky blue water and enjoy the breathtaking landscape surrounding you. The Blue Lagoon is known for its geothermal seawater, which is enriched with silica, algae and minerals that leave your skin firmer and softer than ever before.
Tour suggestion: Reykjavik - Blue Lagoon Premium including admission by Reykjavik Excursions.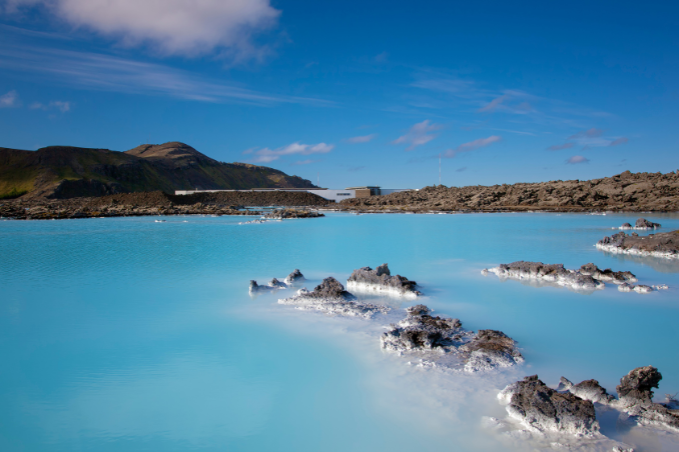 THE GOLDEN CIRCLE
The Golden Circle consists of three natural attractions; Geysir Hot Springs, Gullfoss Waterfall and Thingvellir National Park. You get to follow the footsteps of the vikings as you walk down into the rift valley where the American and Eurasian continental plates are pulling apart at Thingvellir National Park. Then you witness the steaming geothermal springs as the ground trembles and hot water spouts skywards from Strokkur Geyser. Lastly you experience the magnificence and power of Gullfoss waterfall, as a set of glacial river cascades falling 32 meters into a narrow canyon with a thunderous roar.
Tour suggestion: Golden Circle Classic (Guided in 10 languages) by Reykjavik Sightseeing.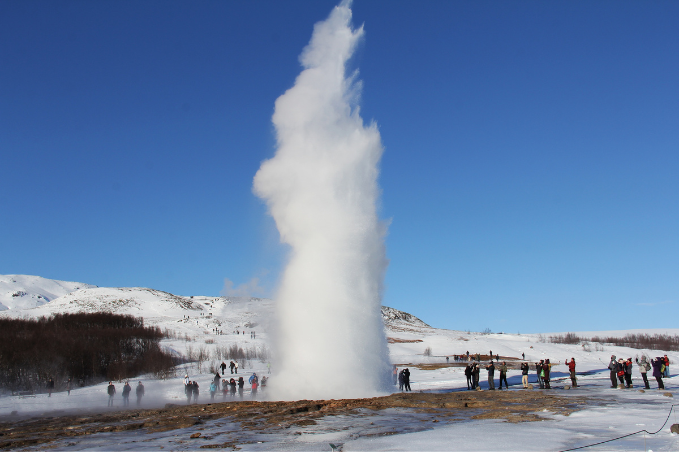 SOUTH COAST
The southwestern part of Iceland is full of magical things that make the country a truly unique place to visit. A tour to the south coast will give you the chance to see spectacular views of mountains and sea. You can stop in many places to see waterfalls, black sand beaches and glaciers. Visiting the natural treasures of the south coast should be at the top of your Iceland list!
Tour suggestion: South Coast Classic (Guided in 10 languages) by Reykjavik Sightseeing.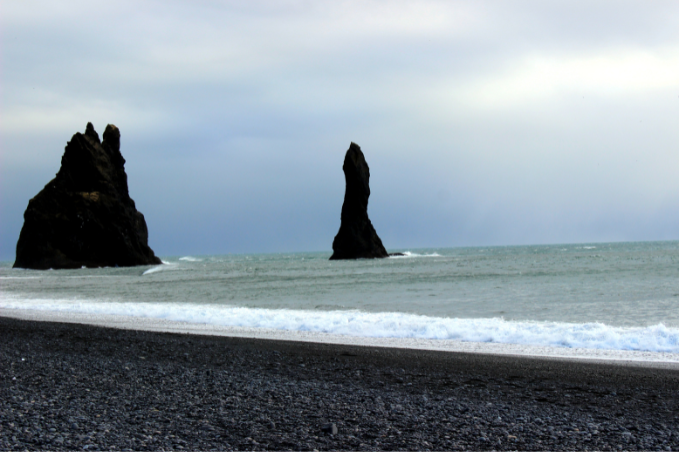 WHALE WATCHING
Another great way to experience one of the best things Iceland has to offer is to go whale watching. You can join a tour that departs straight from downtown Reykjavík and sails with you into Faxaflói bay to search for whales, dolphins and birds. To top it off, you will also enjoy some spectacular views of the mountains and islands around Reykjavík.
Tour suggestion: Reykjavik Classic Whale Watching by Elding Adventure at Sea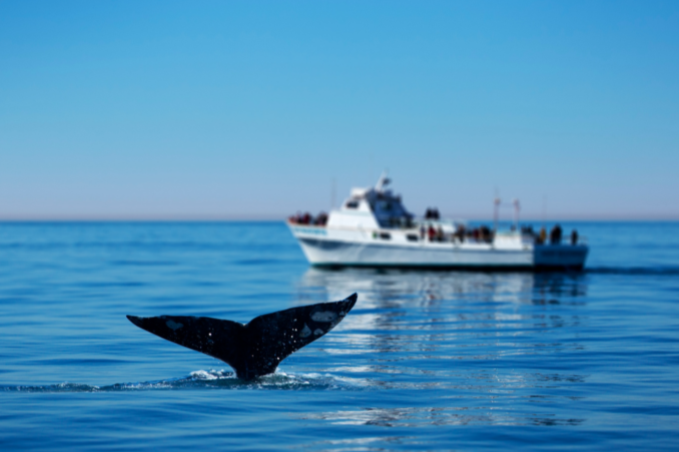 SKY LAGOON
Just a few minutes drive from the city center of Reykjavík you will find the rather new and beautiful Sky Lagoon. Located by the sea, Sky Lagoon gives you the chance to immerse yourself in a world of warmth and wonder. The perfect place to escape to paradise after days of exploring Iceland. You can both go into the lagoon by itself or you can purchase a full 7- step spa ritual which consists of the lagoon, a cold bath, sauna, rain shower, body scrub, steambath and a shower.
Tour suggestion: Sky Lagoon Pure Pass Admission with Hotel Pickup in Reykjavik by Reykjavik Sightseeing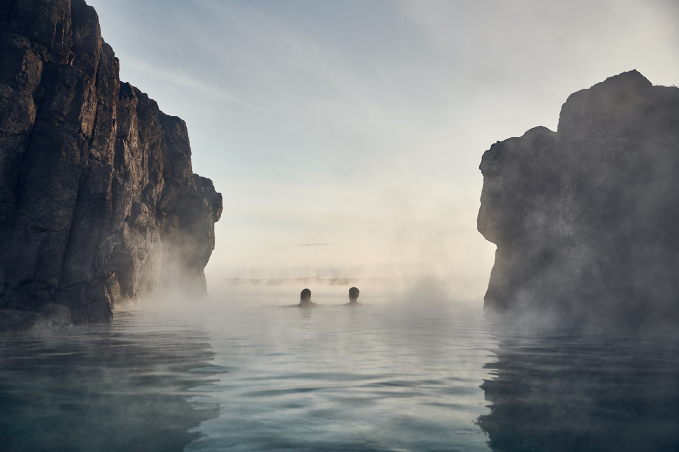 SILFRA
Located at Thingvellir national park is the river Silfra, which lies between the Eurasian and American continental plates. Snorkeling in the river is a relaxing yet exotic trip in an unbelievably beautiful environment. The water is crystal clear and known for its heavenly shades of blue. Diving in Silfra gives you a feeling of pure weightlessness as you venture down the lazy current. Silfra is located about a 30 minutes drive from Reykjavík.
Tour suggestion: Black & Blue by Arctic Adventures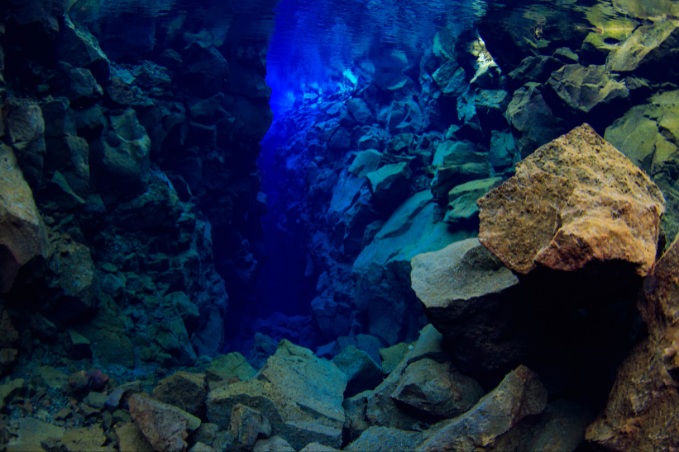 NORTHERN LIGHTS
The northern lights can best be seen when the sky is clear and when the temperature is below freezing. Therefore, you are most likely to see these lights dancing around the sky in the winter time. Even though the lights can be seen from the city center of Reykjavík, you have a better chance of seeing them more clearly if you get away from the city lights. By joining a tour you will be taken to the best spots for northern lights hunting. Tour is done in a small group and includes hot chocolate, kleinas and photos.
Tour suggestion: Northern Lights small group tour, with hot chocolate, kleinas and photos included.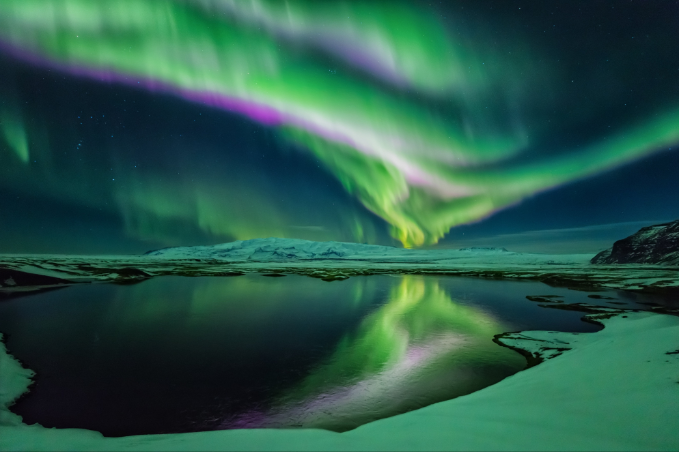 SWIMMING POOLS
One of the most popular activities among Icelanders is to bathe in one of the many pools we have all around the country. It is a rather inexpensive activity that is a perfect fun for the whole family. The pools are heated and around them you will find hot tubs, saunas and showers. So it doesn't matter if it is warm or cold outside, you will always be able to enjoy yourself to the fullest in one of our amazing pool areas.
See the swimming pools around the country here: https://sundlaugar.is/en/swimming-pools/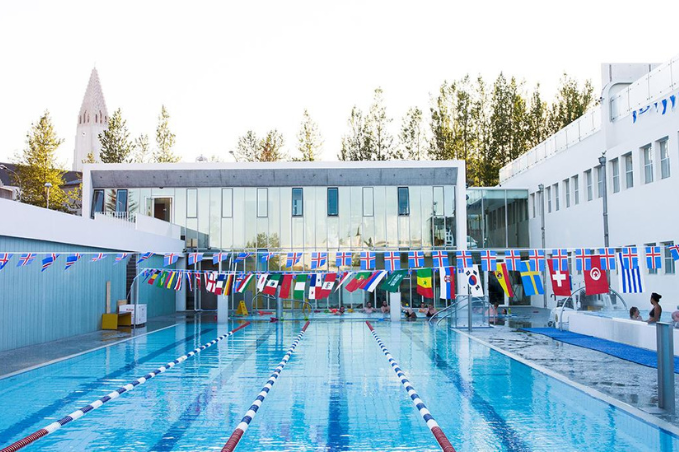 WATERFALLS
Iceland is widely known for its vast number of waterfalls, which are a total of approximately 10.000, located all around the country. Make sure to add at least one of them to your list of things to see in Iceland as they are just as beautiful in the winter as they are in the summer. Now that the country is full of snow and the temperature low, you might even see that some of the waterfalls are completely frozen. Two of the most popular waterfalls to explore are Skógafoss and Seljalandsfoss.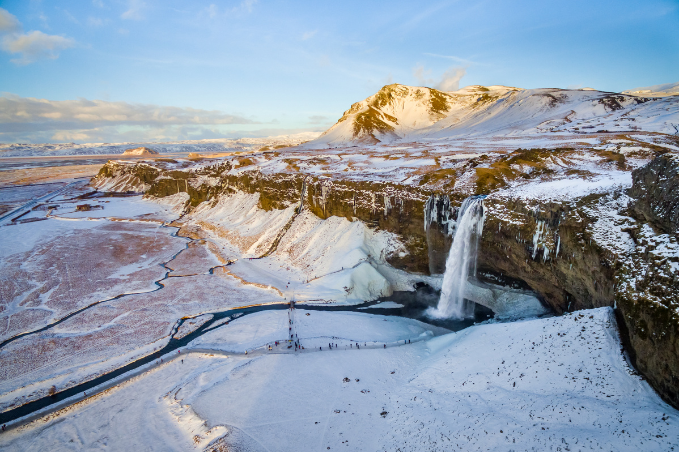 HOT SPRINGS
Even though it is cold outside, nothing beats the wellness you experience while visiting one of the many hot springs that can be found in Iceland. Some of them are man made, others are completely natural. The man made ones that everyone should check out are the ones that have been previously mentioned, the Blue Lagoon and the Sky Lagoon. Natural hot springs are also warm and comfortable to bathe in, such as Reykjadalur river which is located about 35 minutes from Reykjavík.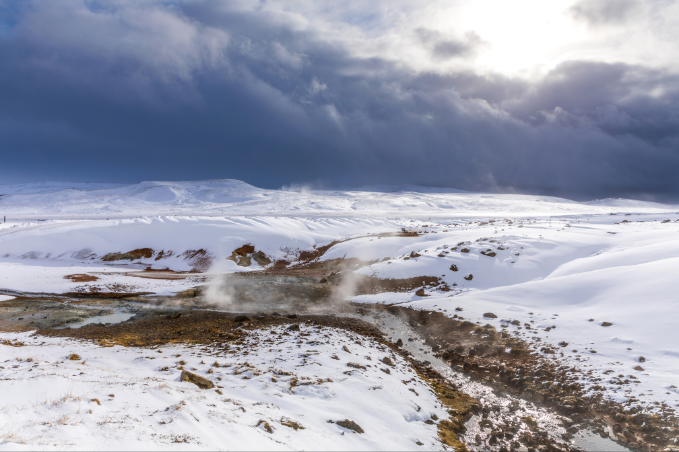 Read more about and book your tours here: https://www.centerhotels.com/en/tours