VOLCANO ERUPTS NEAR REYKJAVIK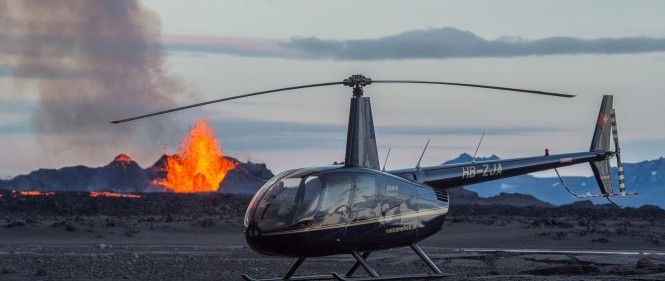 With more than 50,000 recorded earthquakes for the past several weeks, Icelanders have been bracing themselves for a volcanic eruption in the Reykjanes peninsula, located only 40 kilometres (25 miles) from Reykjavík.
Finally on the evening of May 18th, lava in Fagradalsfjall burst through the crack and the fissure eruption measured about 500-700 meters long. The eruption is being called Geldingadalsgos after Geldingardalur, the valley where the eruption is taking place and it's located not far from the famed tourist destination, the Blue Lagoon geothermal spa.
REYKJANES PENINSULA
The Reykjanes Peninsula is a continuation of the Mid-Atlantic Ridge. The peninsula is a Geopark, with its diversity of volcanic and geothermal activity, the only place in the world where the Mid-Atlantic Ridge is visible above sea level is at the tip of Reykjanes Peninsula. The last time an eruption occurred on the peninsula was nearly 900 years ago. Therefore, geologists have suggested that this event could mark the beginning of a new volcanic period in the area.
EYJAFJALLAJÖKULL VS GELDINGADALSGOS
In 2010, the eruption of another volcano, Eyjafjallajokull, brought air traffic to a halt across Europe. However, the eruption of Fagradalsfjall is considered small and has not spewed out much ash, so no major disruption is expected. The lava flow is slow and the eruption is not posing any immediate risk to people or infrastructure in the area.
FAGRADALSFJALL & WW11 HISTORY
Mt. Fagradalsfjall also has more to offer tourists than an erupting volcano.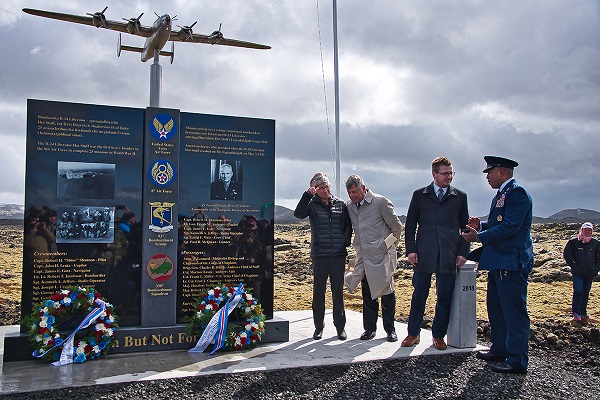 For those interested in history and WWII, there is a momentus monument on Mt. Fagradalsfjall, dedicated to honor those on the B-24 Liberator bomber in the US Air Force, Hot Stuff, that crashed into the mountain on May 2rd 1943. It was a tragic accident as 13 members of the plane were killed in the crash including General Frank M. Andrews, a senior officer of the United States Army and one of the founders of the United States Army Air Forces, which was later to become the United States Air Force.
RARE OPPORTUNITY
Thousands of people are flocking to the volcanic area on the Reykjanes peninsula to watch the eruption with their own eyes. Although Iceland has 32 volcanic systems currently considered active, the highest number in Europe and while eruptions are common in Iceland, with one taking place about every five years on average, they usually occur in inaccessible areas. Others are too dangerous to allow public access. But this time the eruption is located in an area that can fairly easily be accessed so if seeing an erupting volcano is on your bucket list and you're up for an adventure you can hike approx 6 km and be in frightenly close proximity to a lava spewing volcano. Others prefer to stay in save distance and save time by splurging on a helicopter ride and fly over the sight. An experience like no other. Norðurflug offers helicopter rides over the volcano sight.
CAN YOU VISIT ICELAND RIGHT NOW?
The Icelandic border is open to visitors from approved countries. Travelers are required to undergo 2 COVID-19 tests, with a 5-day quarantine between or provide a certificate proving you have previously contracted and recovered from COVID-19. Passengers will also need to provide negative COVID-19 test results taken no more than 72 hours before entering Iceland.
APRIL 6th, Iceland opens borders to all vaccinated visitors. Icelandic borders will be open to anyone who can provide certificates showing proof of vaccination or proof of COVID-19 antibodies. See more in our blog Iceland opens borders to all vaccinated travellers.