Self drive day trip from Reykjavík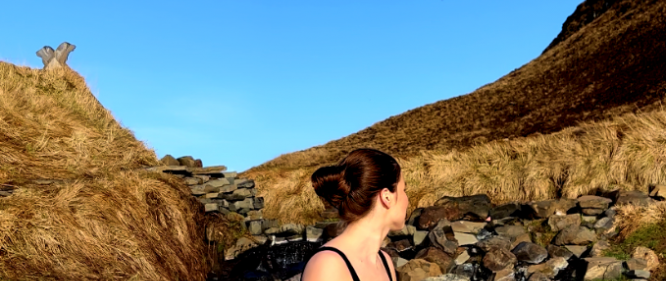 There are so many things to see and do in Iceland, so we want to make it a little bit easier for you and give you a perfect day trip suggestion that you can enjoy while visiting. You can enjoy this tour all year round. It starts in Reykjavík and the total duration is approximately 6 hours.
First, you make your way to Kerid Crater, located about an hour from Reykjavík city center. This scenic lake occupies a volcanic crater and is reachable by foot. Admission fee is 450 ISK (3 EUR) per person.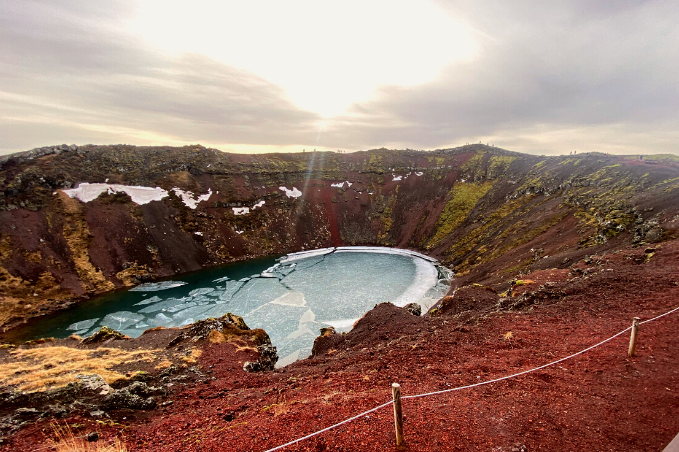 Then you are headed for some refreshments at Fridheimar Tomato Farm. It will take you around 20 minutes to get there from the crater. At Fridheimar they grow tomatoes all year round under artificial lighting in greenhouses. It is a great experience to visit the greenhouses and enjoy an extraordinary food experience full of tomatoes in different forms. The menu has a lot of different options where you can expect to pay around 4000 ISK (27 EUR) for your meal per person.
Once you are full you can move on to the third and last stop of your trip. Hrunalaug Hot Spring is located in a 15 minute drive from Fridheimar. Hrunalaug is a small hot spring where you can have a nice warm dip in the middle of nowhere. Bathing costs 1000 ISK (7 EUR) per person and is highly recommended. It is a unique experience that you will definitely remember.