Secret lagoon & Kerið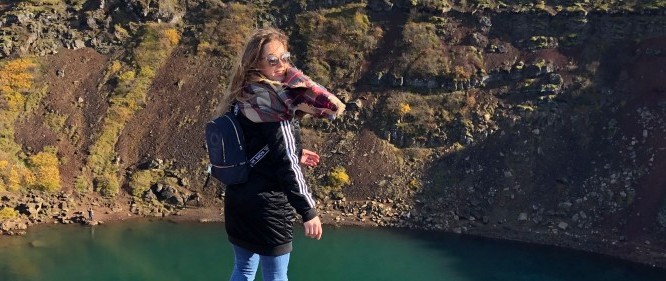 Meet Indre, our first maid at Þingholt by Center Hotels.
Here are a few of her favorite places in Iceland.
One of the first attractions I visited in Iceland was the Secret Lagoon. I had never been in a hot spring before and it was in the winter time so it was particular cozy to see the snow all around us while soaking in the hot water.
I also loved visiting "Kerið", a volcanic crater that shows many different colours of nature with the red sand and green water and tiny trees in the hills of this deep crater. I could sit there for a while and enjoy the beautiful view.