Icelandic Christmas Season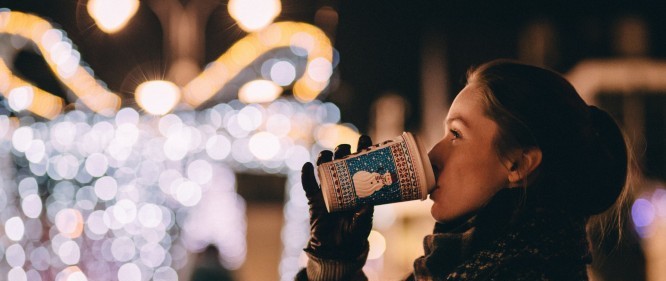 Icelanders LOVE their Christmas traditions and most families hold onto them very strongly. Here you will learn about some of them.
NOT JUST A SEASON BUT A PARTY FAR ALL YOUR SENSES
The Christmas Season in Iceland starts for most when Advent begins which is the fourth Sunday prior to Christmas. This is when the Icelandic Christmas season truly starts. You will start hearing Christmas music, seeing Christmas lights everywhere lighting up the dark winter and you will get whiffs of gingerbread cookies, mandarins and pine wherever you go. So it is no understatement that all your senses will come to live in the month of december as you will feel, see, hear and smell the spirit of Christmas everywhere around you.
13 SANTA CLAUSES

Originating from Old Icelandic folklore there are 13 mischievous pranksters that live in a cave in the mountains and in modern days these lads have somehow become the Icelandic version of Santa Claus. Each Yule lad has their specific idiosyncrasy and will behave in a particular manner. For example Pot Licker steals leftovers out of pots and then there's Window peeper and Door slammer and 10 then more pranksters. But they're not just bad because starting 13 days before Christmas they come to town one each night, and leave a treat (or a rotten potato, depending on how well behaved the child was the preceding day) in children's shoes. This is why children place their favorite shoe in their bedroom window each evening starting 13 days before Christmas and of course try to be on their best behaviour in order to get a nice treat from Santa.
FUN CHRISTMASSY ACTIVITIES FOR CHILDREN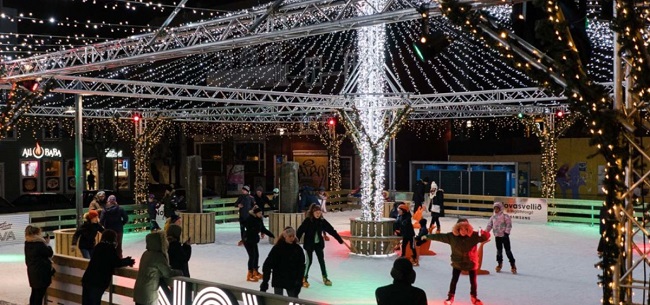 This is the season for kids with many fun activities for children as well as adults. At Ingólfstorg square, across from Center Hotels Plaza is an ice skating rink decorated with Christmas lights and it's open every day and you can rent ice skates. You can also enjoy food, drinks and other goods while truly getting into the Christmas spirit. Book your ice skating slot here.
Another fun weekend activity for the whole family would be to visit the Christmas village located in Hafnafjörður, aprox 15-20 minute drive from Reykjavík. There you can walk through Christmas decorated huts with all sorts of handcrafted Icelandic designs and yummy home baked goodies for sale and of course Santa is around greeting the children. The Christmas village is open every Saturday and Sunday in December until Christmas.
FOOD & DRINK
Again most Icelanders hold tightly onto their Christmas traditions, and especially when it comes to food with recipes being handed down generations. The Christmas meal is the most special meal of the year so we go all out with food preparation. Most families stick to the same meal every Christmas although this has changed in the last few decades. The most common and traditional Christmas meal is smoked lamb (Hangikjöt) served with bechamel sauce, potatoes and peas. This has been a Christmas classic for centuries. Other popular Icelandic Christmas foods are Glazed rack of ham (Hamborgarhryggur) which is traditionally a Danish meal or Ptarmigan (Rjúpa) which is a member of the grouse family and most people will serve it with caramelised potatoes and pickled red cabbage.
Baking is also a big part of Christmas like in other cultures and most families will bake a few sorts of cookies but one baking tradition is especially important to Icelanders and sticks out from other cultures and that is the baking of Leaf Bread (Laufabrauð). Sometimes called 'snowflake bread' Leaf bread is a crispy thin cake, decorated with leaf-like geometric patterns and fried briefly in hot oil or fat and served with Christmas dinner.
We also have our traditional Christmas drinks like Jólaöl which is a mixture of locally produced non alcoholic Malt drink and orange soda. Jólaglögg or Mulled Wine is spiced, usually an alcoholic drink that is served warm and then of course we have our variety of delicious Icelandic Christmas beer that are brewed only for the holiday season and is a must try to get in the holiday spirit. SKY bar and Jörgensen bar offers a nice selection of Christmas beer and we suggest you try at least one during your visit.
For those visiting Reykjavík for the holidays, we recommend booking a table at a restaurant in advance for Christmas Eve, Christmas Day and New Year's Eve as not nearly all restaurants are open those days and the ones that are book up quickly. Most restaurants offer a set holiday menu that is usually a more festive version of their normal menu. Jörgensen Kitchen will be open for the holidays and offers delicious holiday menus.