ICELAND IN THE FALL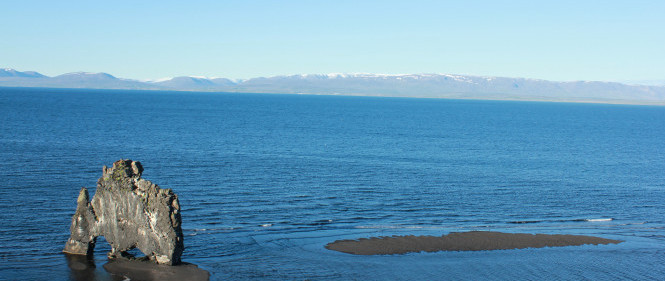 You may have heard that the only time to visit Iceland is during the summer months.
Well, we beg to differ. It really depends on what you are looking to experience. Sure, June to late August is the peak travel season in Iceland due to warmer weather, long days and accessibility to more remote sites. But there is still plenty to experience in other seasons and several reasons why it actually makes more sense to visit Iceland in the autumn.
BEAUTIFUL Although temperatures are lower and the days are shorter, the weather is still favorable in the fall and most roads are still accessible at least in September and October. Furthermore, Iceland is so incredibly beautiful in the Autumn with the leaves changing colors, rainbows and berries everywhere and of course the amazing sunsets, now that the sun actually sets.
CROWDS AND PRICES Now that the summer tourist is gone; you will experience less crowds at the popular destinations making it easier for you to spread out and catch those awesome instagram shots without random tourists with a selfie sticks ruining your view. Let's not forget the best reason for travelling to Iceland in the fall is the money you will save as most airlines and hotels drop their prices significantly in the fall season making Iceland a bit more affordable.
THINGS TO DO September is the time to join in on one of Iceland's oldest cultural traditions; the annual sheep round-up aka Réttir. Sounds like fun? Well, Réttir is the biggest farming event in Iceland. It is when farmers gather and round up all their sheep and horses from the mountains and it becomes a big community celebration. Farmers invite family, friends and anyone who´s interested to help out with rounding up the sheep and of course it´s followed by a night of singing, dancing and drinking. And if you haven't already, this is the time and season to try fresh organic Icelandic lamb. It doesn't get better anywhere else, we promise!
For you movie buffs, be sure to check out Reykjavík International Film Festival (riff.is). Riff is an independent non profit organization and the festival takes place every year in late September for eleven days. And another big autumn event in Iceland is the notorious Airwaves http://icelandairwaves.is/, music festival, held every year late October/early November. This year the festival is held November 1-5. Last but not least, in September the Northern Lights start making their first appearance being the number one attraction for travellers visiting Iceland in the fall and winter months.
We look forward to welcoming you this fall.