Iceland Airwaves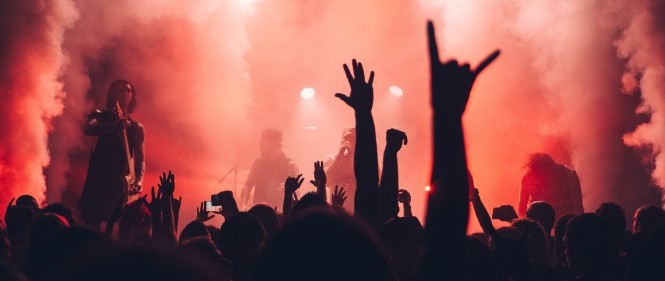 Iceland Airwaves is the most important music festival in Iceland and is held every year in early November at various music venues, record stores, art museums, bars and even in a church, all located in downtown Reykjavík.
Iceland Airwaves was founded in 1999 and the idea was to showcase Icelandic bands for foreign industry leaders and to attract foreign travelers in the low season. At first Airwaves was a one-off gig held in an airplane hangar with only 5 bands. But since then it has established itself as the biggest and hippest music celebration in Iceland paving the way for many Icelandic bands and bringing in bands such as Florence and the Machine, Coldplay, Kraftwerk, the Flaming Lips, and Fleet Foxes to this tiny island nation.
There is a reason music lovers flock to Iceland for this one of a kind festival. It's not just about the music. You really get a feel for the Reykjavík music scene and culture, you get to experience music in diverse places and venues around town, have a taste of some quality Icelandic brew and indulge in some fine Icelandic cuisine.
Center Hotels are proud partners of Iceland Airwaves and are excited to participate in the festivities by offering great discounts on accommodation, room & festival pass package, rocking off-venue shows and food and drink specials. Get more information here.