Green Key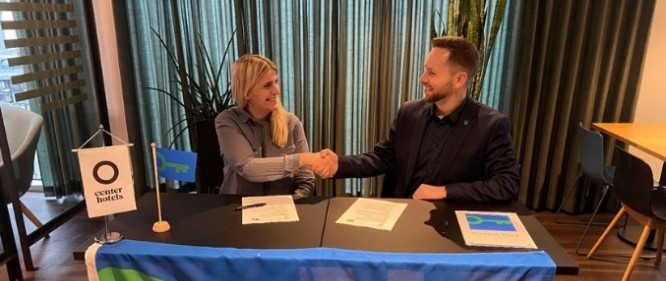 Center Hotels has signed a contract committing the hotel chain to apply for the Green Key award for all their eight hotels located in the city center of Reykjavik - the capital of Iceland. The signing took place on December 12th between the representative from the Green Key in Iceland and the Center Hotels team.
Being a family run business founded by the husband-and-wife team, Kristófer and Svanfríður with a simple guesthouse in 1994, Center Hotels has a long-rooted history of accommodation in the heart of Reykjavik that now encompasses eight hotels, the latest established in 2021. The hotel chain has a will to do well as can be seen by a certification of equal pay since 2018 and an equality award two years in a row, but now we have committed the hotels to meet the rest of sustainability in a firm and organized way with Green Key as its framework. It was the COO of Center Hotels, Eva Josteinsdottir and the National Operator for Green Key in Iceland from the certification body Vottunarstofan Tun, Ragnar Thordarson who signed the contract on December 12th 2022, accompanied by Center Hotels' Green Key committee.
Eva Josteinsdottir, COO at Center Hotels said this on the occation:
"We are very excited about signing the contract with Green Key. Center Hotels recognizes the environmental responsibility and welcomes the challenge. We believe that there are enormous opportunities within the hospitality business to practice sound and sustainable practices, and we, the team at Center Hotels, will do what we can to minimize the environmental impact of our operations. We are very lucky to have an incredible team that is truly dedicated and excited about taking part in all our green initiatives."
Sigridur Helga Stefansdottir, Director of Marketing at Center Hotels added:
*"We are thrilled about the Green Key contract. We understand the importance of practicing sustainability and we know that our guests coming from all around the world feel the importance as well and want to know what we are doing in terms of sustainability practice at our hotels. We are therefore excited to have the opportunity to share the progress, the results and the Green Key program with them."
We believe this commitment is important for Icelandic tourism, including the opportunities for travellers to choose sustainable accommodation in Iceland's capital as we have eight establishments accounting for roughly 18% of all hotel rooms in Reykjavik. We are excited to undertake the project in terms of becoming certified with the Green Key in 2023.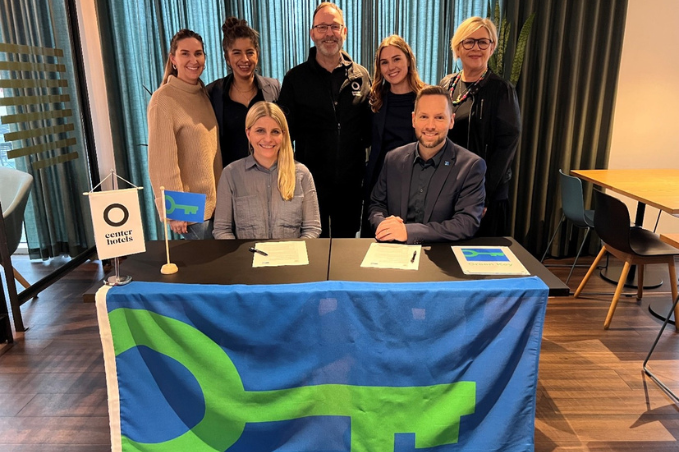 Photo: Eva Josteinsdottir COO at Center Hotels (front-left) and Ragnar Þorðarson (front-right) Green Key National Operator of Iceland from Vottunarstofan Tun with the Center Hotels´ Green Key committee behind them.