Golden Circle daytrip
Located in the southwestern part of Iceland, the Golden Circle is a circular route that encompasses three major highlights, Þingvellir National Park, Geysir Geothermal Area, and Gullfoss Waterfall. Each of these attractions offers a glimpse into the natural wonders and geological phenomena that make Iceland an otherworldly travel destination.
The road trip begins with Þingvellir National Park, which is a place of great historical significance. Þingvellir not only boasts breathtaking landscapes, but also holds a prominent role in Iceland's history as the birthplace of the world's oldest parliamentary institution, the Alþingi. Here, visitors can walk through the Almannagjá rift, a visible crack between the Eurasian and North American tectonic plates, and experience the unique feeling of standing between two continents. You can also visit the beautiful Öxarárfoss waterfall, which can get full of ice in the winter time. Another option is to book a snorkeling tour in the crystal clear water of Silfra, where you get the unique opportunity to swim in between the two tectonic plates mentioned above.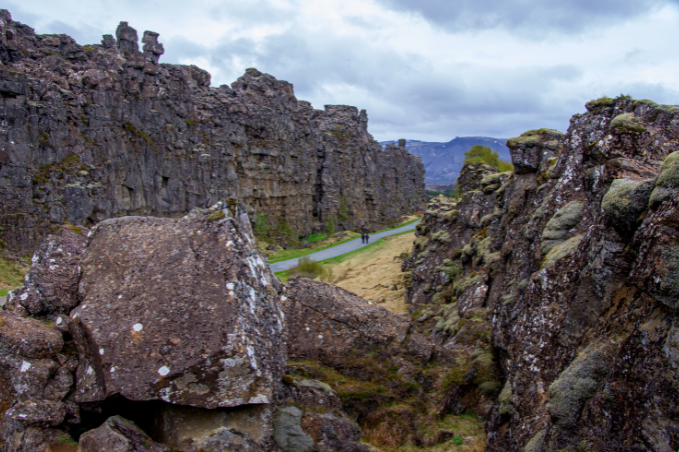 Continuing along the Golden Circle, we next arrive at Geysir Geothermal Area, a geothermal wonderland that showcases Iceland's volcanic activity. The area is home to the famous Strokkur geyser, which erupts every few minutes, shooting boiling hot water up to 30 meters into the air. Witnessing this natural spectacle is both thrilling and mesmerizing, allowing visitors to appreciate the sheer power and unpredictability of nature.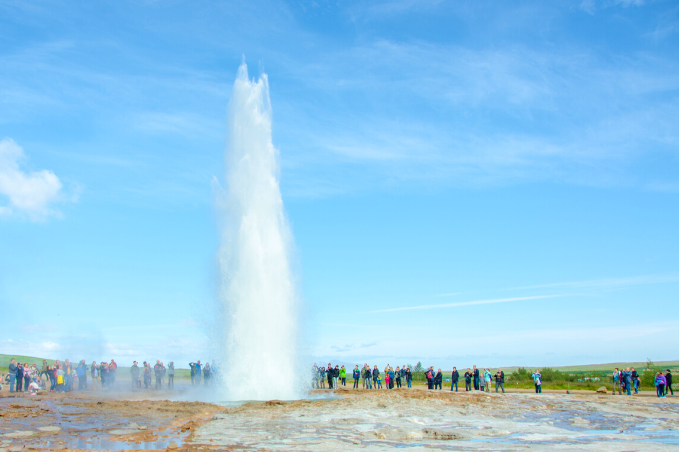 Our final stop on the Golden Circle tour is Gullfoss Waterfall, often referred to as the "Golden Waterfall". As one of Iceland's most iconic and magnificent waterfalls, Gullfoss captivates with its thunderous cascades and awe-inspiring beauty. Watching the glacial waters of the Hvítá River plummet into a rugged canyon is an experience that will leave visitors in awe of nature's wonders.