Festival of the Sea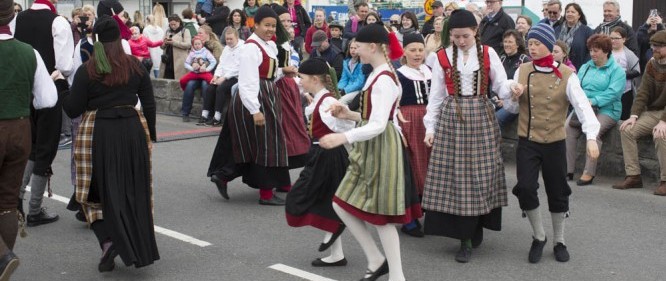 Festival of the Sea is an extension of Fisherman's Day, an Icelandic annual holiday usually held the first Sunday in June. Fisherman's Day has been celebrated since 1938 to honor the hard work and sacrifices of the Icelandic fisherman. The day became a legal holiday in 1987.
It is an important celebration and fishing towns all over Iceland celebrate with sea-related entertainment for the whole family. In a way this is a fun reason for everyone to come together and remember the importance and impact that the fishing industry has had on the Icelandic culture.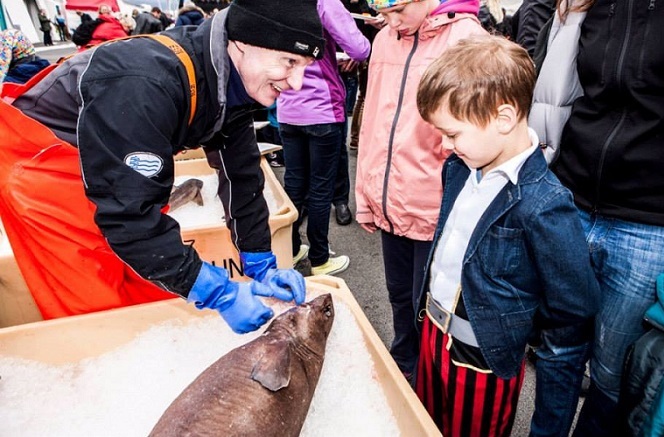 In Reykjavík, the festival is held in the old harbor area from Harpa to Grandagarður (West Harbor). There is usually a diverse program starting with an opening ceremony by the old harbor. Guests can enjoy sailing and sea swimming, there is always various entertainment for children at all ages like pier fishing, face painting and live music. On Sunday (Fisherman's day) there is usually a parade from Harpa music hall to Granda.
Various restaurants in the harbour area partake in the festivities by offering fun specials.
For those who would like to observe the festivities from a comfortable distance, Ský Restaurant and Bar, located at centerhotel Arnarhvoll has an incredible view over Harpa and the old harbour and of course we recommend one of their delicious fish dishes in honor of Fisherman's day. Ský also offers Happy Hour between 16-19.